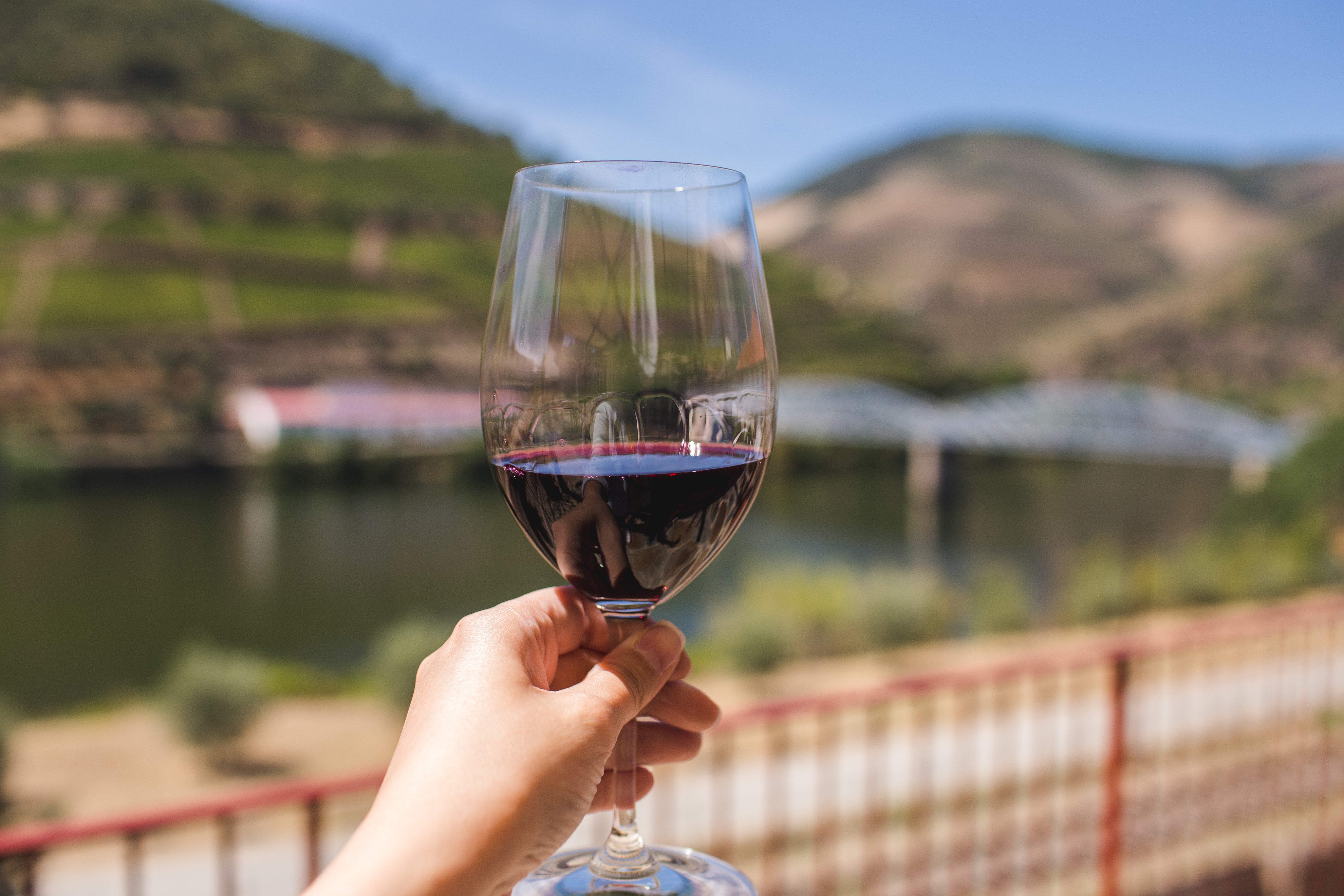 Bordeaux
Bore-doe
Red Bordeaux Varieties: Cabernet Sauvignon, Merlot, Cabernet Franc, Malbec, Petite Verdot
Red Flavors: Black Currant, Plum, Graphite, Cedar, Violet
White Bordeaux Varieties: Sauvignon Blanc, Sémillon, Muscadelle
White Flavors: Grapefruit, Lemon-Lime, Gooseberry, Lemon Curd, Chamomile
Body: Medium-Full
Tannins: High
The History of Bordeaux
Bordeaux's origin story dates back over two thousand years. In 60 BC, ancient Romans broke ground and cultivated the area with vineyards to produce the first batches of Bordeaux wine.
Even in those times, Bordeaux's superiority quickly became apparent. Romans distributed the wines to those in Gaul (ancient France) and ancient Britain. Indeed, historians have even discovered writings of praise for Bordeaux wine amidst the ruins of the doomed city of Pompeii.
Flash forward over a thousand years and Bordeaux wine experienced another boom time as Richard the Lionheart made a glass of Bordeaux wine his choice beverage, drinking hundreds of bottles each year. This spurred the British public to seek out Bordeaux wine in droves — if it's good enough for the King, it's good enough for me.
By the 18th century, the region was revered by aristocrats worldwide, especially the Sauternes region, where sweet wine grapes are plentiful. Sweet wine and rosé were the prominent wines in Bordeaux until the bolder varietals of red wine grew in popularity in the mid-1800s. 
This drastic shift caused the region to become one of the most prized producing landscapes, especially due to the 1855 Classification.
 This decree ranked the best producers in Bordeaux, numbered 1 through 5. This instantly increased the value of every ranked wine sold in Bordeaux, and the Cru Classification still holds today. That said, any wine expert knows you can also find outstanding wines off the list.
Interesting Fact: Thomas Jefferson was one of the many famous clientele who flocked to the Sauternes region for its sweet wine.
Bordeaux Food Pairings
Bordeaux wines are among the most expensive and acclaimed wines in the world. A prized bottle deserves a worthy culinary pair in the form of mouthwatering appetizers and entreés.
The Best Bordeaux Food Pairings
With a deep and bold red like a Bordeaux blend, the most luxurious pairing lies in braised meats and stew, especially lamb. Reds are always delicious with some sort of meat-- even ranging as far as Argentinian chicken and spices such as enchiladas.
Bordeaux whites are usually best with seafood and citrus tones such as lemongrass and garlic.
Food Pairings to Avoid with Bordeaux
Because Bordeaux is such a pricey commodity, the worst pairing dish is one with simple flavors and little substance. Sweets and desserts, poorly constructed meals, lack of spice and bold flavor, nondescript fast food, etc., are the worst foods to pair with a Bordeaux.
Bordeaux Tasting Notes
The most notable trait of the red Bordeaux is that it is a mixture of a variety of wines-- it includes Cabernet Sauvignon, Merlot, Cabernet Franc, Petit Verdot, and Malbec (with a tiny amount of Carménère). 
When you taste a red Bordeaux, you'll discover bursts of mineral and fruit notes that lead into mouth-drying prickly tannins.
Médoc and Graves: The Left Bank
If your wine is from the sub-region Pauillac, Saint-Julien, Saint–Estephe, Margaux, or Pessac-Leognan, it comes from the iconic Left Bank. 
These wines are the boldest and most tannic in Bordeaux, making them especially well-suited for aging. The area has notably gravelly soil causing a palette of graphite notes in the taste. The typical blend in order of proportion from highest to lowest is Cabernet Sauvignon, Merlot, Cabernet Franc, Malbec, and Petite Verdot.
Libournais: The Right Bank
The most notable sub-regions in the Right Bank are Pomerol and Saint-Emilion. These wines have refined tannins, resulting in softer but moderately bold flavors. Its red clay soil produces plummy red wines, with the three most important blending varietals being Merlot, Cabernet Franc, and Cabernet Sauvignon.
Bordeaux in a Nutshell
Wine lovers have been enamored with Bordeaux blends since the region's establishment by ancient Romans over two thousand years ago. 
From the Médoc and Graves to the Libournais, every vine and every wine has a unique and awe-inspiring quality about them. Every bottle is bold in flavor and zest. Pairing any Bordeaux with a rich and zesty meal guarantees an evening you won't forget.