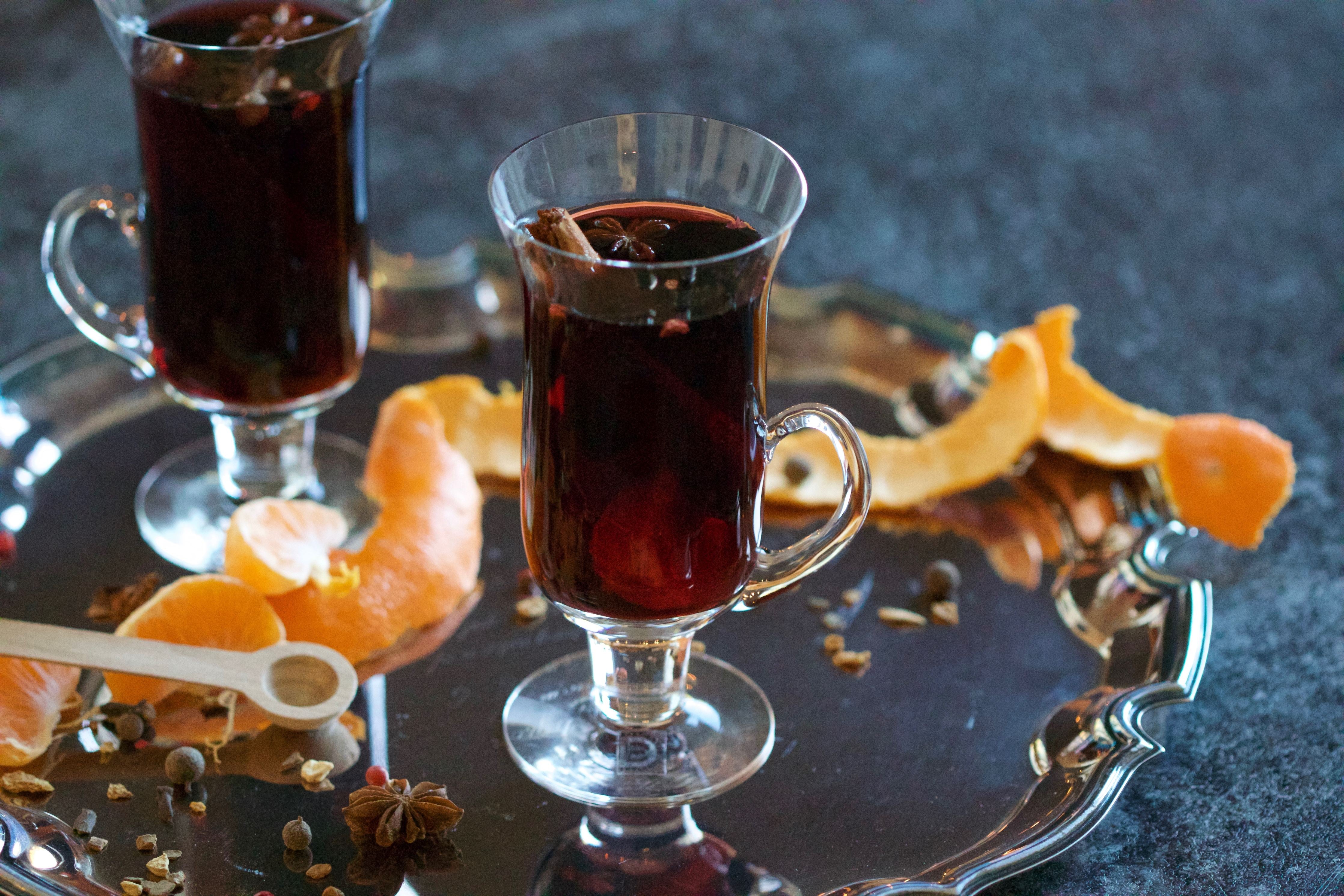 Mulled Wine
Something to mull this winter
Our favorite thing to do on a blustery winter night is sit by a roaring fireplace, warming our hands with steaming cups of mulled wine. As sangria is to summer, mulled wine is to winter: a spiced wine drink that makes any occasion feel extra special. We like it best with a fruitier red like Spanish Tempranillo or a California Merlot, but it really works with any red wine that you have—especially if it's one of your favorites.
Sugar, spice, & everything nice
Mulled wine has been traced back to the wine-loving ancient Greeks, who would heat and spice their leftover wine with honey, pepper, saffron and dates, naming it "hippocras" in honor of Hippocrates, the father of medicine. The popularity of the drink spread with the Roman Empire.
Thanks to legendary author Charles Dickens, mulled wine will forever by associated with the holiday season. Characters enjoy it throughout his beloved 1843 novel, A Christmas Carol.
Make your own mulled wine
The beauty behind mulled wine is how easy it is to customize for your holiday season, adding anything from citrus zest to cloves and peppercorn. Here's a simple recipe that will have you back by the fire in 15 minutes.
Ingredients
1 (750ml) bottle of red wine
1 shot of port wine or brandy
1/4 cup honey
6 cinnamon sticks
4 whole cloves
2 oranges, cut into segments
Directions
Combine ingredients in a large saucepan, reserving 1 orange and 4 cinnamon sticks
Bring to a boil then simmer over low heat for 10 minutes
Pour into mugs, add a cinnamon stick and a slice of orange to each and serve.