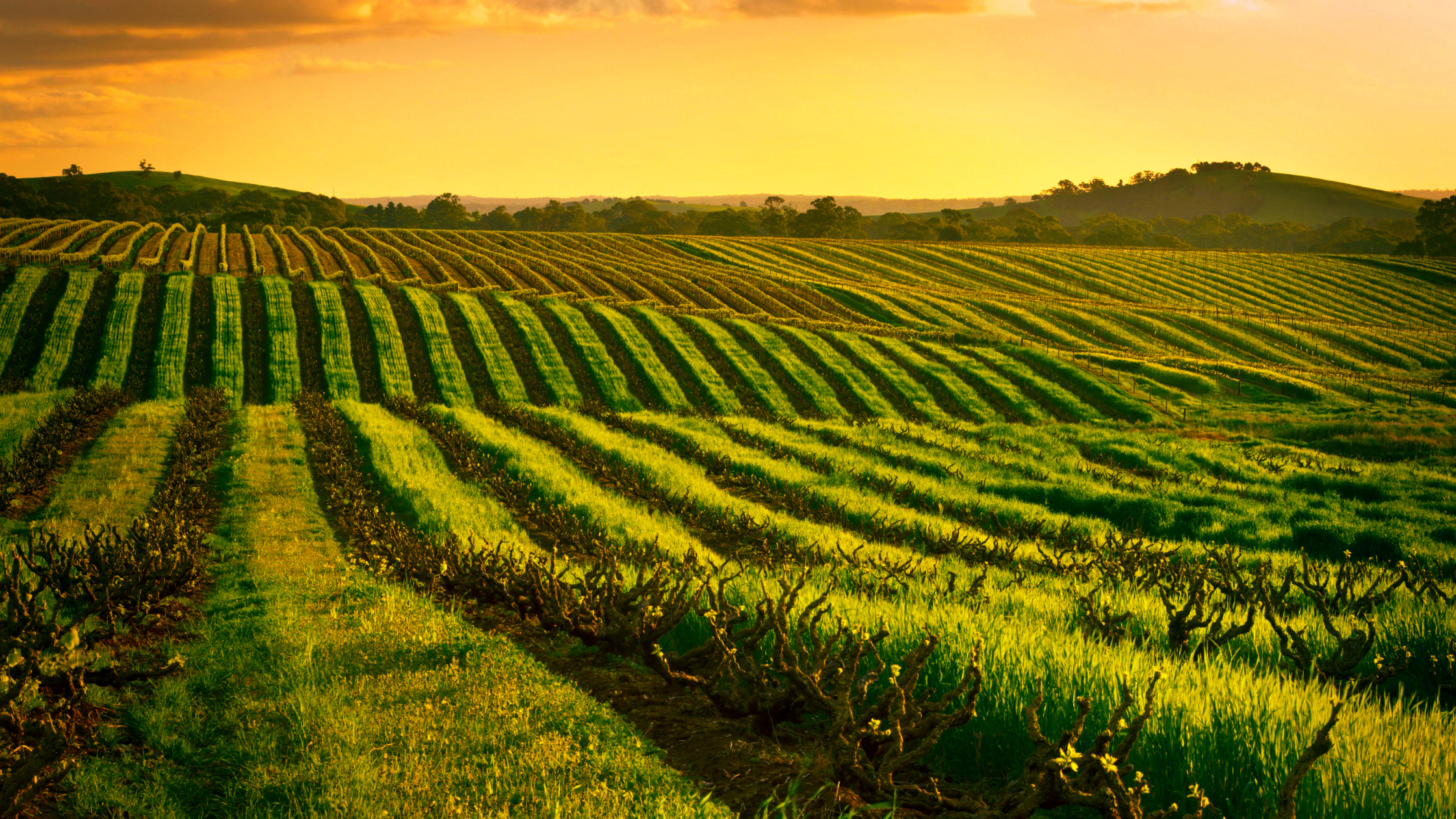 Top Wine Regions in the World
The search for the best wines in the world seems never-ending as wine regions constantly grow and evolve. 
When it comes to the best wine regions in the world, a select few continue to stand out. 
In this blog, we're exploring some of the most famous wine regions and what sets them apart so you can know which ones to travel to for a prime wine-tasting experience. 
Most Famous Regions
While these regions are top contributors of global wine, France, Italy, Spain, and the United States alone produce most of the world's supply. In no particular order, here are the world's top twelve wine regions according to our list. 
1. France
With a rich wine history dating back a millennium, France remains the world's number one wine-producing region. However, the grape varieties they produce have decreased over the last several years. Historic regions like Loire Valley, Champagne, Burgundy, Rhone Valley, and Bordeaux produce several wines that meet the country's highest classification level, Grand Cru. With distinguished Bordeaux blends, rich Cabernet Sauvignon, GSM Blends, and some of the finest sparkling wines, it's no wonder why France is a top destination for devoted wine lovers.
2. Italy
Italy may be second on our list as one of the most prolific manufacturers of Old World wines, but this country stands at the helm regarding wine production. With famous regions like Piedmont, Tuscany, and Sicily at the forefront, Italy is known for original grape varieties like Sangiovese and Nebbiolo. If you choose to visit, don't pass up the chance to sip authentic Prosecco and Tuscan blends. 
3. South Africa
Like Italy, South Africa is home to its original grape varietal, Pinotage, a cross between Pinot Noir and Cinsault. A few of this country's most notable regions include the Coastal Region, Cape South Coast, and Klein Karoo, where juicy red wines like Cabernet Sauvignon, Syrah, Merlot, and Malbec are produced. The top white wines here include Chardonnay, Sauvignon Blanc, and Chenin Blanc. 
4. Argentina
While Malbec wine may have originated in France, Argentina has claimed the grape as a flagship varietal, producing over 75% of the world's Malbec. The Mendoza wine region alone produces over 80% of the country's total wine. Malbec may reign supreme here, but be sure to try the Cabernet Sauvignon and Chardonnay here as well. 
5. United States
With wine leaders like Napa Valley, it is no surprise that California produces almost 90% of total wine in the United States. The U.S. is most known for producing fabulous favorite wines like Cabernet Sauvignon and Chardonnay. Washington, New York, Pennsylvania, and Oregon are a few other states specializing in excellent winemaking. However, California is ideal as it is flexible in producing both cool climate and warm climate wines, thanks to its Mediterranean climate and breezy Pacific Coast. 
6. Spain 
Spain may produce less total wine per year than other countries, but that doesn't infringe on the country's reputation for making supreme quality wines. Major grape varieties in Spain include Tempranillo, Airen, and Grenache. Regarding white grapes, Albarino and Verdejo are prevalent in the northwest. The top region in Spain to look for is Rioja, which produces vibrant red wines of the same name. 
7. Portugal
Portugal boasts a pleasant maritime climate and diverse terroir, offering lots of potential for wine growers. This country's most famous region is the Douro Valley, prolific for being the first and top producer of the fortified, brandy-infused wine, Port. 
8. Australia
The Barossa Valley is Australia's most famous wine region, with over 80 wine cellars. If you need help deciding what to sample in a tasting room Down Under, remember that Australia is focused on warm climate reds like Syrah and Cabernet Sauvignon. 
9. Germany
With its top regions along the Rhine River, wine grapes experience diverse soil, from loose and sandy to harder and more mineral-like. Regarding regions, the Mosel region is perhaps the most famous and well-known for producing white wines from dry to sweet. Riesling wine is the most prolific here. 
10. Chile
Thanks to the Andes River and strong breezes from Chile's coast, many different types of grape varietals thrive here. In the late 19th century, Chile was safe from the Phylloxera epidemic that plagued many Old World vineyards due to its isolated location. Near the Capital of Santiago lies the Maipo Valley, the birthplace of the country's wine production. Chile's signature wine grape remains Carménère, originally from Bordeaux, France. Other major grape varieties include Cabernet Sauvignon, Merlot, Chardonnay, and Sauvignon Blanc. 
11. New Zealand
Surrounded by water, New Zealand's terroir is excellent for growing just about any grape varietal. Marlborough is the country's largest wine region, producing most of the island's major wines. Light-bodied reds like Pinot Noir and delicate, dry whites like Sauvignon Blanc and Riesling are top choice wines in New Zealand. 
12. China
Lastly, China is the fourth largest wine consumer in the world. With twelve major wine regions, its largest and most famous region is Xinjiang. Like a few other countries mentioned, Cabernet Sauvignon reigns king in China, although Merlot, Carménère, and Marselan are also primary grapes in Chinese wine production. 
There's More to Explore 
From Mendoza, Argentina, to Tuscany, to Napa, to Bordeaux, you can never exhaust your wine region experience as there are just so many to explore. 
Indulge your love for wine by visiting the Wine Insider's Blog.
Shop luscious red wines, crisp whites, and more over at our shop. You can also shop wines by country if you'd like to expand your international palate.