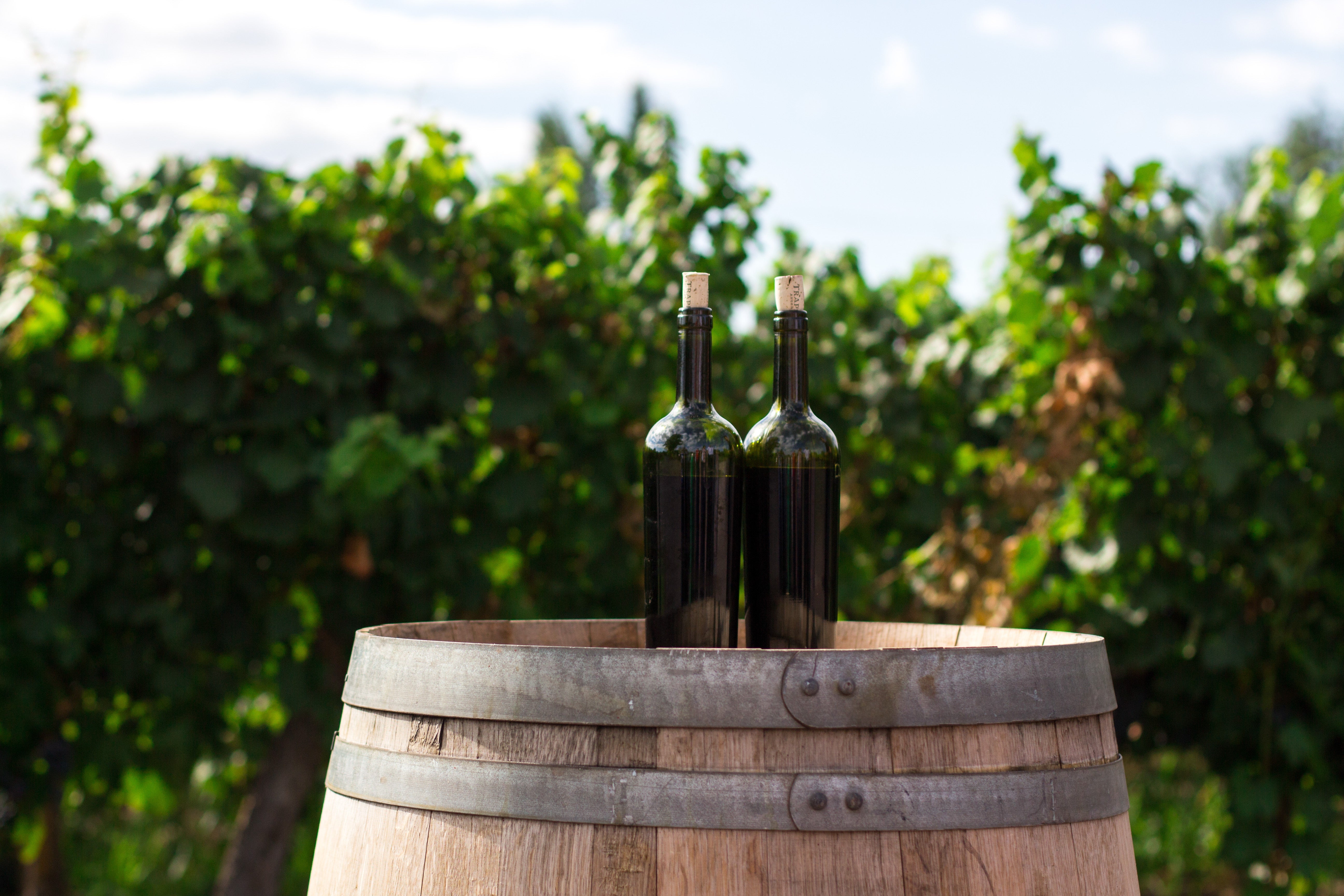 French Wine Guide
French wine is synonymous with esteemed history, distinctive taste, and rewarding cultural experiences.
Whether you've enjoyed a red from Bordeaux, a white from Loire Valley, or a sparkling bottle from Champagne, it's likely you've stepped foot into the world of vin français somewhere along your wine journey.
An Old World country populated with legendary vineyards, France takes immense pride in using its diverse climates, ideal growing conditions, and 330 unique wine regions to create some of the world's most beloved and influential wines.
But what started the insatiable wine culture of France? And what varietals, blends, and regions must you try to truly appreciate the taste and beauty of French wine?
We'll break down the answers to these questions and more in our Guide to French Wine:
The History of French Wine
Like the history of the country itself, the tale of French wine is long and complicated.
Let's break down the key moments and developments that transformed France into one of the world's wine capitals:
Fateful Origins
The tradition of French winemaking began in the 6th Century B.C. when Greek settlers colonized the Southern region of "Gaul" -- a large chunk of Western Europe, including modern-day France.
As Greece increased its influence over the land and its people, viticulture (the cultivation of grapevines) grew in popularity and colonies such as Marseille fostered a culture that revered the production and enjoyment of wine.
When the Greeks eventually ceded the land to the mighty Roman Empire, the Romans preserved the Gaul's winemaking traditions and continually increased the production and sale of wine in the region.
This successful production and exportation of wine continued into the Middle Ages, when monasteries controlled vineyards and taught winemakers, and lasted throughout the French Revolution.
Hard Times
If the first two millennia of France's wine history represent success, the period between the 19th and mid-20th century symbolizes hardship.
Following an era of prosperity that saw Napoleon, France's Emperor, turn wine into a cornerstone of the country's post-French Revolution economy, the nation fell on hard times.
First, a wave of grape phylloxera (tiny insects that cut off the flow of water and nutrients to grapevines) laid waste to France's vineyards in what is now known as the "Great French Wine Blight" of the mid-19th century.
Then, following the conclusion of the blight, France found itself in two world wars that shifted funds and focus away from the country's wine industry and coincided with massive economic depressions in Europe.
After many centuries of success, the prosperous Old World wine nation found itself in a downward spiral.
A Rebirth
In the 20th century, two significant developments in the French wine industry led to its resurrection and continued success through modern times.
First, in 1935, the Appellation d'origine contrôlée (AOC) system was developed by prominent French wineries and lawmakers to set strict quality standards within France's wine industry.
In between two devastating world wars, the AOC system's creation provided a much-needed sense of stability and governance to the French wine industry.
It also went a long way toward reviving the once-revered identity of French wine and clearly defined the nation's concept of terroir, which is the foundation of wine in the climate, soil and cultural influences of its growing region.
Next, the major economies of Europe experience a dramatic revival in the decades following the second world war.
This financial boost helped revitalize the French wine industry, dovetailing perfectly with new generations of French winemakers who breathed excitement and innovation into the nation's previously stagnant wine culture.
French Wine Regions
As an Old World wine mecca, France has 11 primary growing regions that produce the country's most iconic vins:
Alsace
Beaujolais
Bordeaux
Bourgogne (Burgundy)
Champagne
Corsica
Languedoc-Roussillon
Loire Valley
Provence
Rhône Valley
Sud-Ouest (South West)
These regions are iconic the world over for their beloved varietals and blends and their profound influence on modern winemaking, but we won't be able to go through each of them in extensive detail.
For our purposes, we will break down three of France's most prolific wine regions to help you dip your toe into the water of this essential wine country:
Bordeaux
With more than 60 appellations and a stellar global reputation, Bordeaux is an iconic growing region most famous for producing French red wines.
The region exists into two halves, the "Left Bank" and the "Right Bank," which feature unique growing conditions.
The Right Bank has harsher temperatures and soils rich in clay, making it more suitable for Merlot, while the Left Bank has a more moderate climate and gravelly soil, which are ideal for Cabernet Sauvignon.
Both regions produce excellent Bordeaux wine, typically a lovely red blend of Cabernet Sauvignon, Merlot, Cabernet Franc, Petite Verdot, and Malbec.
Winery to Visit
A shining example of French culture and winemaking, the Marquis de Bacalon winery produces a dazzling array of Bordeaux wine well worth the trip.
Bourgogne (Burgundy)
A jewel of Eastern France, the Burgundy or Bourgogne wine region has a legendary reputation for producing delicious red and white wines.
With a moderate climate and limestone soil, the region makes a perfect home for Pinot Noir and Chardonnay -- Burgundy's two iconic varietals.
Experienced collectors will also know this growing region's delicious Chablis, a variety of Chardonnay from Northwest Burgundy typically aged in stainless steel rather than traditional oak barrels.
Winery to Visit
For an authentic Burgundy experience, check out the Jean Boisselier winery for a delightful tasting in the beautiful French countryside.
Languedoc-Roussillon
The Languedoc-Roussillon growing region lies in Northern France and is famously home to the Pays d'Oc denomination in French wine.
This area features a typical Mediterranean climate, a wide variety of landscapes, and altitudes ranging from mountains to plateaus. This unique geographical combination contributes to a diverse mix of soil types that accompany different red and white grape varieties.
As the most famous subset of wines from Languedoc-Roussillon, Pays d'Oc varietals and blends are among the most celebrated in France
Popular favorites of this denomination include reds, such as Merlot, Cabernet Sauvignon, Syrah, and Grenache, and whites like Cabernet Franc and Chardonnay.
Winery to Visit
To immerse yourself in this spectacular region, enjoy the wonderful mix of Pays d'Oc reds, whites, and rosé at Le Cellier d'Eole winery and revel in the beauty of Northern France.
French Wines
While there are many delicious French wines to explore, let's focus on some of our favorites:
Sauvignon Blanc
An iconic French white wine, Sauvignon Blanc is a medium-bodied, dry varietal that offers charming notes of tropical and citrus fruits, herbaceous undertones, moderate acidity, and a refreshing taste that leaves you wanting more.
For an authentic French experience, pair this varietal with soft, creamy cheese and green herbs that highlight this crisp wine's brightest qualities.
Learn more about Sauvignon Blanc here!
Red Bordeaux
Red Bordeaux is a perfect blend of Cabernet Sauvignon, Merlot, Cabernet Franc, Petite Verdot, and Malbec with a medium to full body, prominent tannins, dark fruit flavors, and hints of earthy tastes and aromas.
A red Bordeaux will pair well with a rich, fatty meal like steak or with any other foods that feature high levels of umami and/or fat.
Learn more about Bordeaux here!
Champagne
Champagne is an iconic, celebratory sparkling wine that blends grapes such as Chardonnay, Pinot Noir, and Pinot Meunier.
This wine offers notes of citrus fruits and hints of almond and cream that perfectly complement its light body, high acidity, and wonderfully effervescent carbonation.
Pair your next bottle of Champagne with shellfish, pickled vegetables, or even fried food (trust us) to take your celebration to the next level.
Learn more about sparkling wine here!
Pinot Noir
One of the most celebrated reds globally, Pinot Noir is a light-bodied wine highlighted by red fruit flavors, earthy tasting notes, relatively low tannins, and high acidity (for a red varietal).
To bring out the best in a silky French Pinot Noir, pair it with meals that include meats like chicken, duck, or lamb served with herbs, mushrooms, and the like.
Learn more about Pinot Noir here!
A Taste of France
At Wine Insiders, we know that simply reading a brief guide won't make you an expert and that it can often be challenging to find delicious French wines at prices that fit your budget.
To make it simpler to learn and experience the wines and regions in this article, we've created our French Wine Collection to help you find the high-quality varietals and blends you want to taste and explore -- all at an affordable price.
We also proudly present a superb selection of 12-bottle French Wine cases, which provide a diverse and expansive sampling of the best vins this Old World region has to offer.
For more information about wine regions, varietals, blends, and more - check out our full library of Wine 101 Guides!