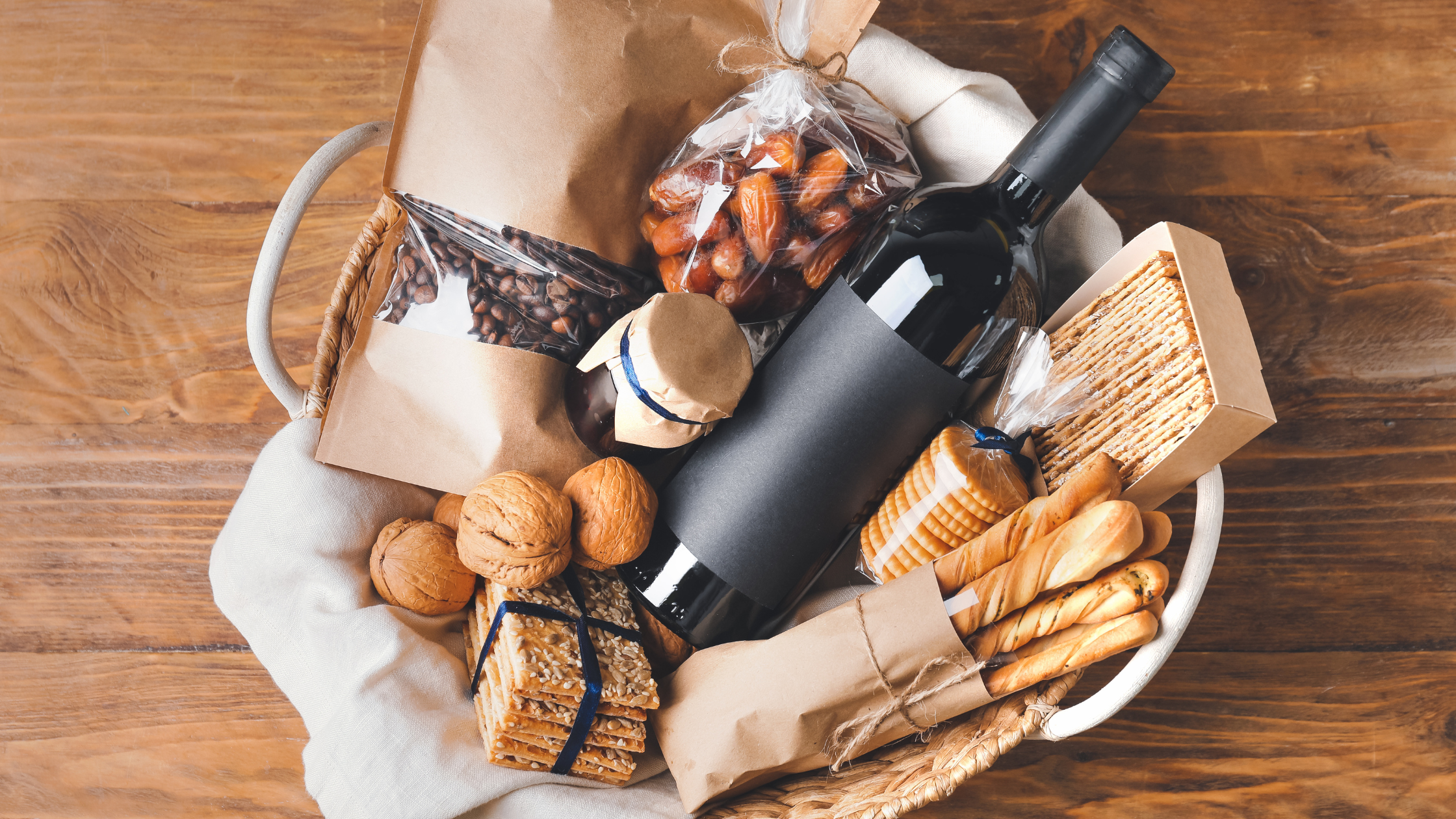 How to Send Wine as a Gift
Have you ever tasted a wine so delicious you couldn't wait to share it with a fellow wine lover? In today's digital world, there are abundant resources to help you gift wine to friends and loved ones.
There is so much potential for gifting wine, whether sending a gift card or having the wine dropped off on a doorstop.
But before you pack up that box, we have some crucial tips you won't want to miss when sending wine.
1. Find a Wine Retailer
Put down the packing tape and bubble wrap! Did you know it's illegal to send wine through the mail on your own in the United States? Instead, it's best to seek out a reliable wine retailer that is already up to speed on the latest laws and licenses. At Wine Insiders, we take care of all of this for you, so you don't have to go through the hassle of researching. 
When you visit our website, select the state you wish to send to and verify your age. Then, simply add the wine to your cart, and fill out the recipient's information at checkout. You can rest knowing that Wine Insiders has you covered. 
In addition to our services, there are a few more options for shipping wine. We've listed them below so that you can have all the information in order to decide which option is best for you.
Online Delivery Service
The world of e-commerce is full of shipping possibilities, including wine! At Wine Insiders, you can send affordable wine gift sets with ease. Choose from a list of expertly curated wine packages, or customize your own! Not to mention, when you order wine online, you'll save abundant money per bottle. 
Winery
If you have a favorite winery in mind for your wine gift box, call them or visit to see if they can ship wine. Like an online wine retailer, a winery will know if they can send your gift to the recipient's state. Keep in mind that some wineries are restricted to shipping within their state. 
Local Liquor Store
This can be an excellent option if the state you're delivering to only allows alcohol deliveries within the state. Find a local liquor store near the delivery address and see if they can deliver the wine for you. 
Wine Delivery App
Delivery apps aren't just for meals and treats. Did you know you can send wine with your phone? If the person you're delivering to is nearby, apps are a great option. Like other meal delivery apps, someone will pick up your order from a local store and deliver it for you. 
Now that you know how to deliver your wine gift, there's one more thing to figure out.
2. Find Out What Wine Your Recipient Likes
It's time to find out more about your friend's wine taste. If you're unsure what their favorite wine is, try thinking about wines you might have seen in their home or what they've ordered when out to dinner. 
There are many types of wine to choose from, including reds, whites, Rosé, dessert wines, and more. You could start by asking your friends if they prefer red or white wines and work from there. Light-bodied Pinot Noir, smooth Merlot, and robust Cabernet Sauvignon are among some of the most popular in the red wine category. Chardonnay, Sauvignon Blanc, and Pinot Grigio are equally favored for white wine. 
Is the Wine for a Special Occasion?
Are you sending wine because a wedding or graduation is coming up? 
This could also help determine which wines to include in your wine box. Sparkling wines like Champagne or Prosecco are always an excellent choice for weddings. If the occasion is in the summer, look into lighter white wines and red wines. If there's a celebration later in the year, richer red wines like Malbec or robust white wines like oak-aged Chardonnay are excellent. 
If you'd like to go even fancier, or you'd like to send a gift basket for a birthday, there are many online retailers offering wine and cheese packages along with other fun treats!
If you're still unsure which wines to send your loved one, there is another alternative.
3. Gift a Wine Subscription Instead
If your giftee enjoys an array of wines and you don't know which ones to choose, a wine subscription could be the best option. Imagine getting expertly curated wines delivered to your door each month. It's a wine lover's dream!
There are so many benefits to joining a wine club, including special offers and exposure to unique varietals from around the world you won't find anywhere else. If you're interested, click the link below to join!
Wine Insider Makes Gifting Easy
When sending wine, finding the right online retailer is essential to ensure your wine gifts are delivered on time and intact. At Wine Insiders, we've got all your delivery needs covered.
If you're still considering your gifting budget, you can find wine sets at our store for as little as $50. If you're wondering which wines to send, you can also choose from customer favorites, award winners, and staff picks. 
We'll help you get your wine delivered quickly and easily. Alternatively, a wine club subscription is a wonderful way to gift wine. 
Thank you for joining us today at Wine Insiders. For more information on all things wine, check out our blog!