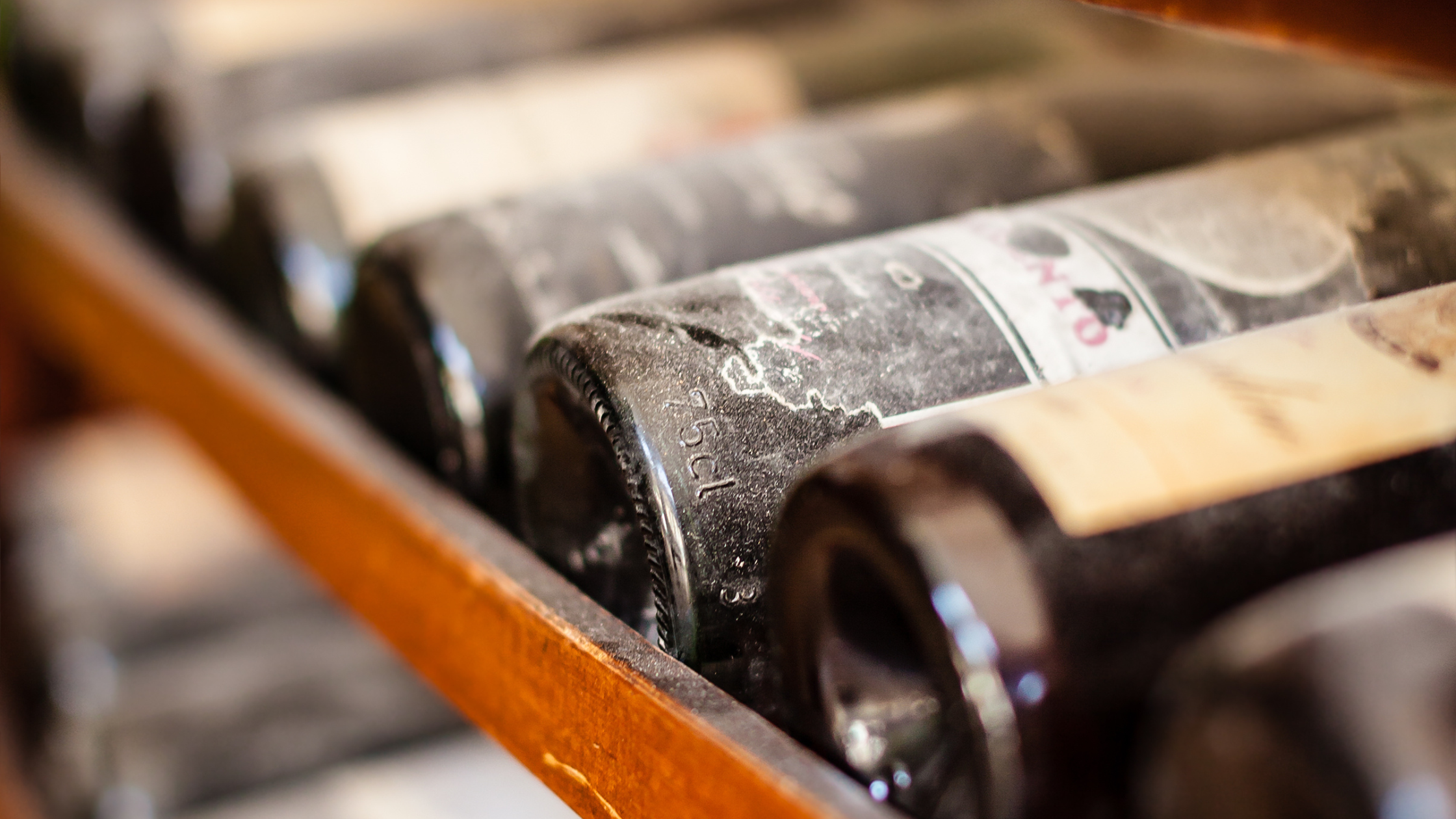 What is Old Vine Wine?
There's something so distinguished about a wine aged to perfection. But what if you could taste a vintage wine fresh off the vine? 
Believe it or not, there are hundred-year-old grapevines still producing grapes today. 
Keep reading for the story behind old vine wines and where to find them.
How Old Are Old Vines?
There's no hard and fast rule for what makes a vine old. After three years, vines come of age and begin producing grapes for new wine, but when a vine gets to be "over the hill," things are more subjective.
In France, some winemakers believe vines over twenty years old qualify for the wine label "vieilles vignes," which simply translates to "old vine." Around twenty is the age when a vine starts yielding smaller crops, resulting in more concentrated wine, though peak maturity is considered over twenty-five years old. Places like Chile, Australia, and South Africa agree that vines over thirty-five are well into the "old age" category. California's Historic Wine Society considers any vine over fifty to be "old."
Older vines are a state of mind, as many vineyards with grapevines well over 100 years old still produce grapes today. Let's look at some of the perks of sipping such distinguished vintage varietals. 
Old Vine Characteristics
Here are some of the key qualities when it comes to old vine wine. 
Flavor
Some of the best features of old-vine wines come from their concentrated flavors, bursting acidity, and smooth tannins. The leaves on a vintage vine are much thinner, allowing more sunlight for ripening. 
Breathtaking Aesthetic
Apart from the depth of flavor, old vines simply look amazing. With their thick, gnarled limbs, walking through an old vineyard feels like stepping into a Tim Burton film. There's just something so whimsical about the natural aesthetic. 
Strong Roots
Regarding function, old vines are strong, with deep roots that deliver constant nutrients and water. The roots also provide these vines with flood resistance, making them a perfect candidate for dry farming. Dry farming is when a winemaker doesn't need as much irrigation to enable vines to thrive. Yes, old vines are that sustainable!
Let's look at a few of the oldest vineyards in the world!
Oldest Vines
Now that we know what makes ancient vineyards and old vine wines unique let's explore some of the best places to find such exclusive varietals.
Maribor, Slovenia
Slovenia is the exception, not the rule when it comes to old vine wines, as many of these vines were planted way back in the 17th century. With over 400 years of producing rare red wines like Zametovka, these incredibly vintage wines are produced with only 100 pounds of grapes per year, about 100 miniature wine bottles.  
In general, these elusive varietals from limited old vines can be incredibly expensive, as the production from the year is so small. 
Barossa Valley, Australia
The Barossa Valley in Southern Australia is home to the continent's most ancient varietals of Shiraz, Grenache, and even a few vines of Cabernet Sauvignon. Turkey Flat's "The Ancestor" vine is one of the most famous vines in the country, with single vineyard Shiraz dating back to 1847!
Fun Fact: In 2009, Australia instituted the Barossa Old Vine Charter to register vineyards by age, promoting preservation.
Hampton Court Palace, England
Hampton Court Palace is known for the Great Vine, which is thought to be one of the oldest in the world. Second in age only to vines in Slovenia, the vine was transplanted to its current location in 1768. It is famous for growing Schiava Grossa, a fruity, floral, and perfumey wine that has been compared to Pinot Noir regarding red berry notes and structure. 
This varietal is also known as Trollinger or Black Humbug. 
Santorini, Greece
The Argyros Family Estate Vineyards are famous for growing the rare Assyrtiko grape, with vines producing fruity white wine since the early 1800s. This dry white boasts crisp lime, passion fruit, sea salt, and beeswax notes with a flinty finish.
Lodi, California
While Napa Valley may be one of the main hubs for California wine, Lodi's vineyards are about twice as large and contain some of the oldest heritage vines in the state. An eight-acre vineyard known as "Block 4" in Spenker Ranch, Jessie's Grove is almost single-handedly responsible for the old vine White Zinfandel boom that started in the 60s and 70s. By the 1980s, California was all about old vine Zinfandel and still is to this day. 
Other old vine vineyards in Lodi, like the Bechthold Vineyard, Royal Tee, and Charles Vineyard, have been producing rich wines since the 1880s and early 1900s. 
South Tyrol, Italy
If you're looking for an old-fashioned Italian wine, this region is home to an old Versoaln vine that's been around for over 300 years! Located in Castel Katzenzungen, the grapes from this vine are blended with younger varietals to produce over 500 bottles in a year. Nothing's stopping this old vine!
Versoaln wine is pleasantly smooth, dry, and boasts crisp acidity, paired with apricot and green apple flavors. 
Roanoke Island
The oldest grapevine in the United States, the "Mother Vine," was first recorded by colonists in the late 1500s and is believed to have first grown scuppernong grapes, a Muscadine varietal (white wine grape) that's acidic and sweeter than the sweetest sweet tea you've ever tasted. 
Saint Mont AOC, France
In 2012, a 200-year-old French vine plot in the Saint Mont AOC was the first to be awarded the Monument Historique for its exceptional vines dating back to the early 1800s. A perfect example of resilience, these vines survived the Phylloxera epidemic, which wiped out most of Europe's vineyards in 1860. 
Today, the vineyards grow over twenty varieties of red and white wine, including Muscadelle, Tannat, and Fer Servadou.
Perks of Old Vine Wines
There's something about older wines you can't get from newer varietals. To elaborate on what we mentioned earlier, old vines add complexity and depth to the wine's flavors, particularly the mid-palate. This includes those deep fruit flavors and vibrant aromas. There's also a distinguished earthiness and a better balance of tannins and acidity. Overall, old-vine wines are heavier, more complex, and more well-rounded on the palate than younger wines. 
Old Vine Wines Never Go Out of Style
You don't have to go to the depths of a vintage wine cellar to find the perfect old-vine wine. Keep in mind that due to exclusivity, some of these wines are priced at over $100, though we promise it's worth every penny. 
No matter the current alcohol trend, if there's one thing that never goes out of style, it's old wine. 
Shop our affordable selection of red, white, sparkling, Rosé, and sweet wine. Don't miss our hand-picked selection of customer favorites as well! 
See our Wine Insiders blog for more fun wine history, recipes, meal pairings, and more.