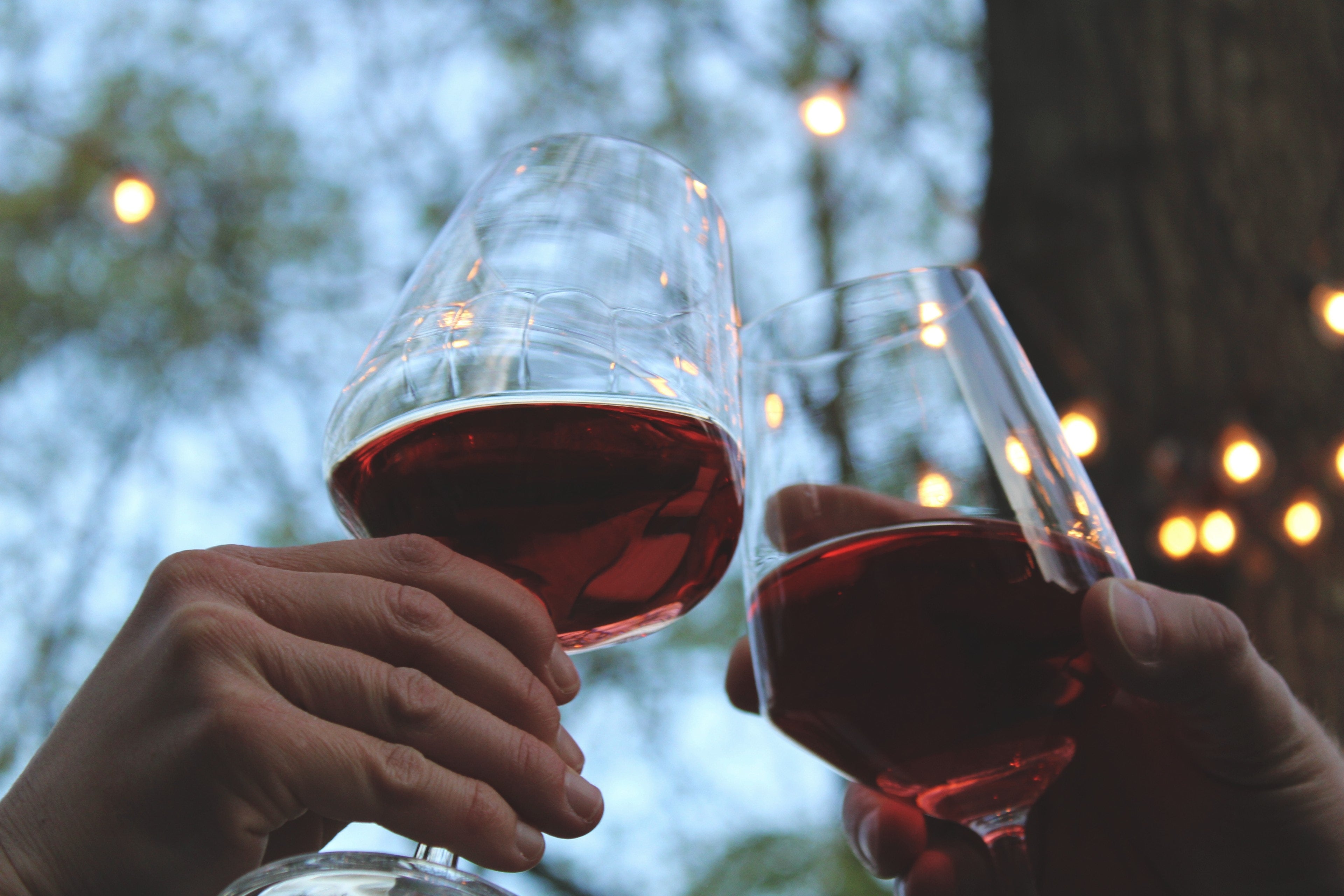 Syrah/Shiraz
Sih-rah, shih-raz
Parents & Origin: Rhone Valley (France) Grape: Dark-skinned, offspring of Dureza and Mondeuse Blanc grapes Flavors: Berries, dark chocolate, coffee, pepper, tobacco Notable Regions: France, Australia, South America, California Sweetness: Medium Body: Full Tannins: High Acidity: High ABV: 13.5-15.5%
The History of Syrah/Shiraz
Syrah, as it was originally known, is an exceedingly dark and full-bodied red wine varietal from the Rhone Valley of France. Many myths surround the origins of Syrah: some say the grape originated from a Roman Emperor in 280 A.D., while others claim it was brought to France by an Iranian winemaker in 600 B.C. Either way, Syrah has been ingrained in the French winemaking tradition for centuries.
Syrah first rose to fame in the 18th century in the town of Hermitage, France, an area with a reputation for quality wines. James Busby, the father of the Australian wine industry, visited France in 1832 and brought back the clippings of Syrah. Australia's climate proved to be excellent for the grape, and Syrah was quickly established as one of the country's most prominent wines.
Some Australians began to call the wine "Shiraz" due to its mythological origin in the eponymous Iranian city. Before long, this name stuck, and now Syrah/Shiraz wines are produced worldwide. Syrah and Shiraz grapes are currently the world's 7th most grown grape.
There are some misconceptions about this grape. Syrah does not come from Syria, and it is not an ancient Greek grape from Syracuse in Sicily. Finally, it is not a wine from Shiraz in ancient Persia.
Syrah was born in France, in the rhone alps to be exact, and it's first mentioned around the 15th century. It's the offspring of a cross between Mondeuse Blanche and Dureza.
Interesting Fact: Despite the different names, Syrah and Shiraz are the exact same grape! The name tends to be based on geography: wines from France and other European countries are usually labeled Syrah and might have more traditional flavors. In contrast, wines from Australia and other "New World" countries are often called Shiraz and might have a more accessible taste.
Syrah & Shiraz Food Pairings
Syrah is exceptionally high in tannin content and acidity, making it a heavy, full-bodied red wine best suited for heavy, meat-based dishes.
The Best Syrah & Shiraz Food Pairings
Due to its smoky, peppery flavor notes and full body, Syrah is excellent for pairing with red meat dishes, especially grilled or barbecued meats. It also goes well with rich pasta, cheeses, and colorful vegetables.
Food Pairings to Avoid with Syrah & Shiraz
While Syrah is quite versatile, there are certain foods to avoid when pairing. Avoid Syrah with very light dishes such as fish or chicken. It is also a good idea to avoid highly acidic foods due to the high acidity of Syrah itself.
Syrah & Shiraz Tasting Notes
Syrah has a very high tannin content and is typically oaked for 6 to 18 months, usually in either American or French oak. This results in the all-encompassing flavors of blackberry, chocolate, coffee, mint, tobacco, black pepper, and even smoked meat. Flavor notes can vary based on region: European Syrah often has a tannin taste, while New World Syrah/Shiraz offers a more contemporary, fruit-forward profile. What distinguishes Syrah the most from other wines is its high tannin content and intense, full-bodied taste.
Syrah's Delicate Flavors
The unique flavors of Syrah come from many sources and can even be influenced as early as the growing process. In addition to natural variation due to climate, the grape's ripeness greatly influences flavor, with some Australian and American winemakers using riper fruits more recently for a more modern taste. The high levels of tannins support the rich complexity, and unique terpenes such as C13-Norisoprenoids also provide a clue towards Syrah's unique flavor.
Syrah's Aging Potential
Most Syrah undergoes an aging period in an oak casket, usually at least six months for fruitier flavors and 18 months for traditional Rhone Valley Syrahs. The type of oak is often asynchronous to its location, with American oak being preferred by French and Australian winemakers and French oak being preferred by Americans. Syrah can also be aged in the bottle for up to 15 years to obtain the best flavor. Syrah's high tannin content and acidity make it excellent for bottle aging.
Cool Climate vs. Warm Climate Syrah
Syrah's flavor is greatly influenced by its growing region, mainly due to the varying climates of each area. Syrah grown in cooler climates has a more subtle and complex flavor, similar to the traditional Rhone Valley Syrahs. In contrast, warmer climates such as Australia, Chile, and California produce a slightly sweeter and fruitier taste.
Syrah & Shiraz in a Nutshell
Since its origins in France's Rhone Valley several centuries ago, Syrah/Shiraz has risen to become one of the most widespread and valued wines. It is no surprise that it continues to be Australia's leading varietal. With a high tannin content and full body, Syrah produces a variety of flavors ranging from berries to coffee to pepper. Prized for its aging potential and intense taste, Syrah can be a fantastic addition to any wine enthusiast's palate, especially if red meat is on the menu. 
Ready to learn more? Don't forget to check out our other wine guides:
Red Wine Guide
Sparkling Wine Guide
White Wine Guide
Rosé Wine Guide
Dessert Wine Guide