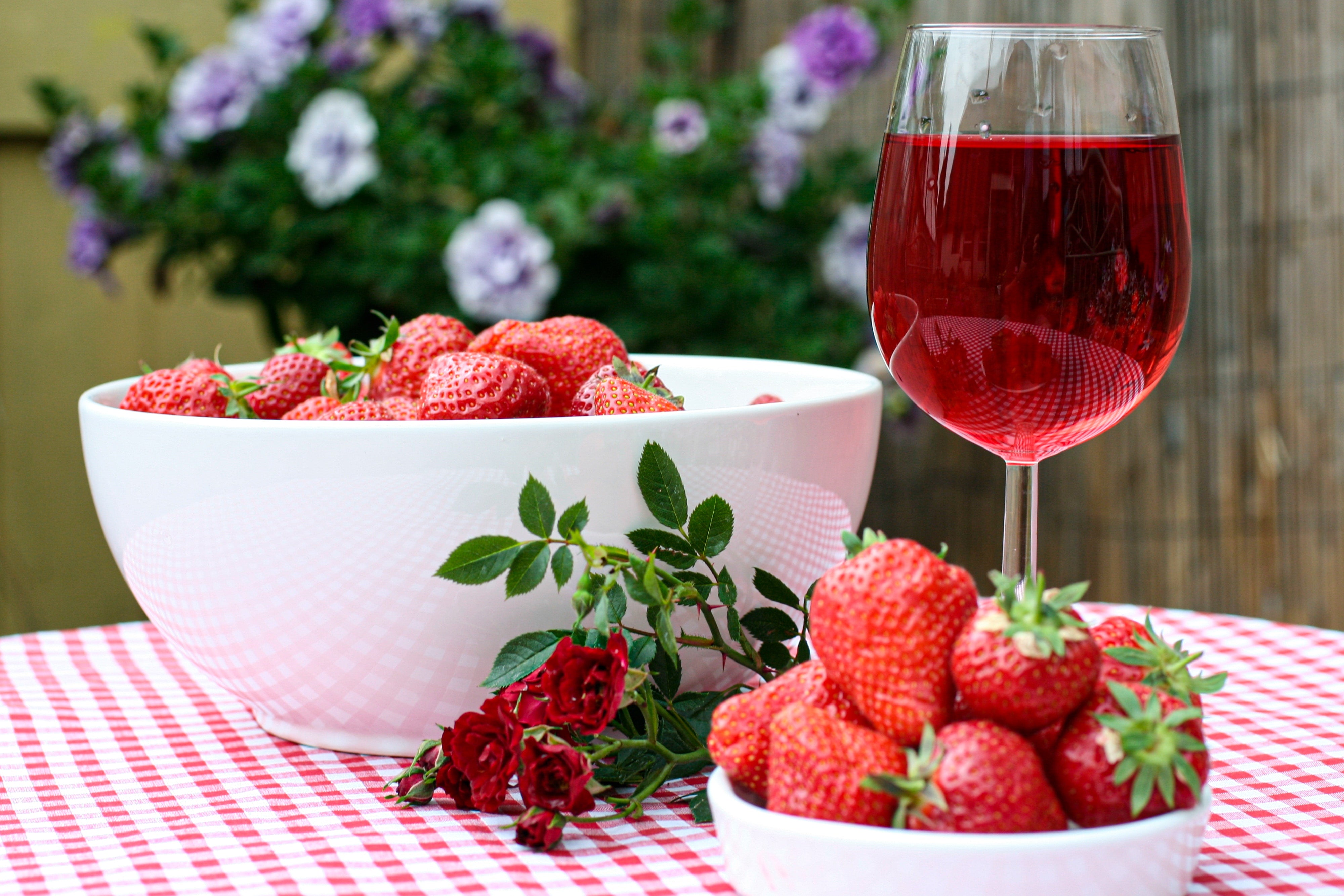 Sautéed Strawberries with Cracked Black Pepper and Fresh Mint
By Chef Geoffrey Zakarian
I cooked this recipe on the CBS Early Show a live, outdoor demonstration, and I loved seeing the looks of shock and surprise on the faces of audience members when they realized I was mixing cracked pepper with sweet, fresh strawberries. Instead of the usual sweet/sour contrast, this magically simple recipe uses a sweet/spicy combination to elicit the "wow" response. Ripe strawberries are very floral and aromatic; they can easily handle a healthy dose of pepper along with the heady fragrance of the chopped fresh mint. They spend very little time in the pan, just enough to coat them with a sugary glaze.
Yields: 6 servings
INGREDIENTS
1 tablespoon salted butter
1 teaspoons brown sugar
1 vanilla bean, split
2 pounds strawberries, thoroughly washed, stemmed, and quartered
Pinch of cracked black pepper
1 cup coarsely chopped mint (about ½ bunch)
2 tablespoons creme fraiche
DIRECTIONS
Melt the butter in a large skillet over medium heat.
Add the brown sugar and the vanilla bean and cook until the sugar begins to melt and the butter begins to brown, about 3 minutes.
Add the strawberries and cook, tossing or rolling them in the butter, until they are well coated, about 15 seconds.
Add the pep­per and cook until the berries are warmed through, about 30 seconds more.
Add the mint, mix well, and transfer the strawberries to serving bowls.
Top with creme fraiche and serve immediately.