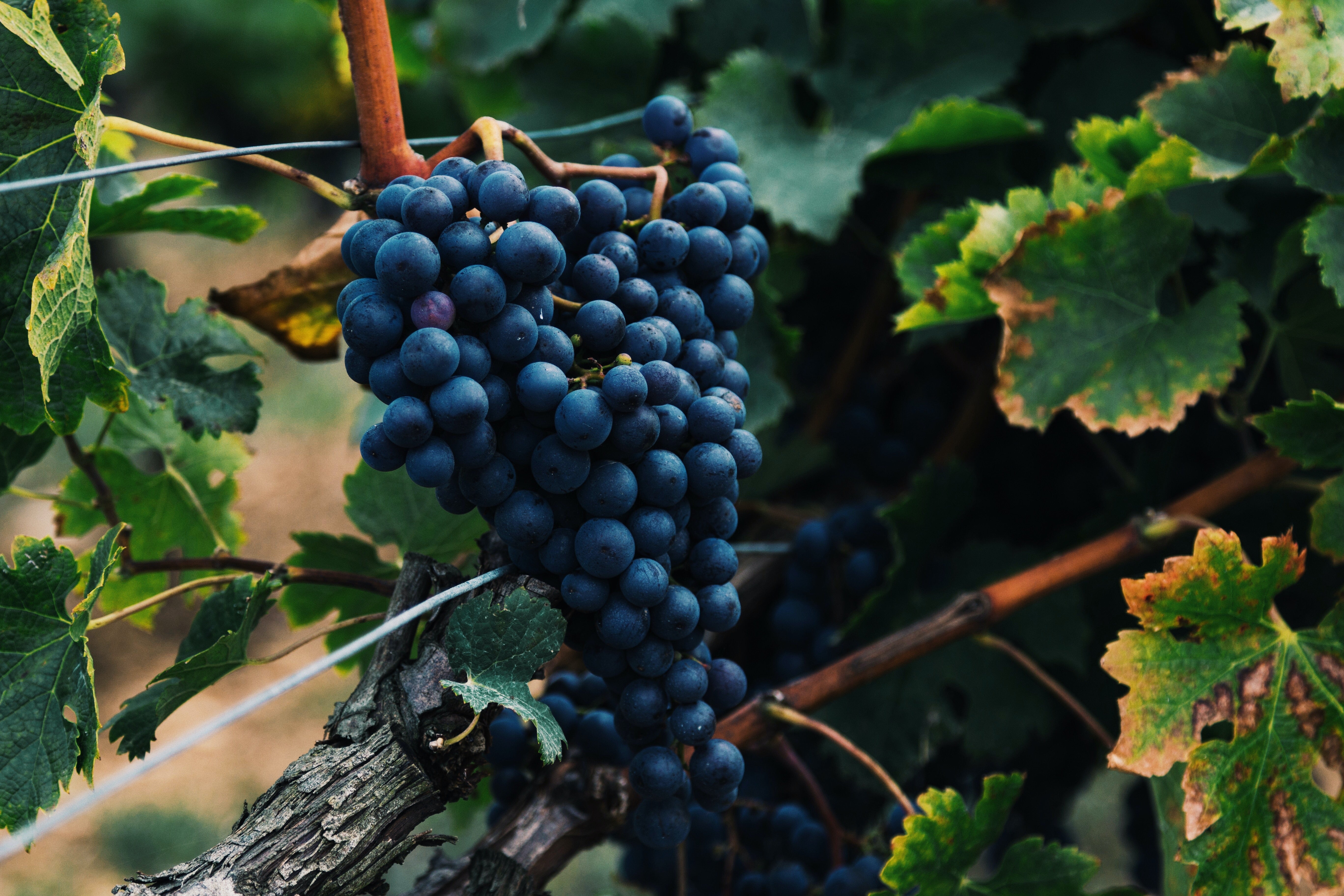 Petit Verdot: The Little Grape That Could
Sometimes all you need is a change of scenery.
This old adage has never been more true than in the case of Petit Verdot. After enduring a long history as an acidic, bitter red grape from Bordeaux, France, this little grape recently found a new home in winemaking regions like California, Australia, and Spain.
And Petit Verdot isn't simply surviving — it's thriving.
What changed for this little grape? And what lessons can we learn from the Petit Verdot story?
That's exactly what we're going to find out.
Dive in to learn how this oft-overlooked red wine grape is taking the New World wine scene by storm.
The History Of Petit Verdot Wine
Petit Verdot is a full-bodied red wine originally hailing from Bordeaux, a historic winemaking region in southwestern France. The grape is an incredibly robust blending grape in Bordeaux wine blends due to its fragrant nose, firm tannins, and signature garnet hues. 
Petit Verdot is so aromatic that it usually makes up less than 10 or 15% of a given blend out of fear that it may dominate less powerful grapes.
While Petit Verdot usually features in red blends, many winemakers have opted to release single-varietal wines of Petit Verdot in recent years, with producers in Washington state, California, Australia, and Spain leading the charge.
Out in the vineyard, Petit Verdot ripens quite late in cooler climates, spending the growing months struggling to keep up with its juicier cousins. Indeed, this is why it's known as Petit Verdot or "little green one" in its native France.
The cooler climates in France meant that the grapes remained firm and unripe when harvested alongside other varietals. So, French winemakers opted to replace many of the Petit Verdot plots with more successful Merlot and Cabernet Franc vines. 
Of course, when one window closes, a door opens. Warmer climate winemakers in Spain and Australia took advantage of the grape's hidden potential, showing what Petit Verdot can do when given the proper sunlight. 
Today, Petit Verdot is one of the more adventurous picks among New World wines, gaining popularity with each passing growing season and showing no signs of slowing down.
The Flavor Profile of Petit Verdot
Petit Verdot offers up the best that red wine has to offer, with punchy black fruit flavors of blackberry and plum punctuated by juicy black cherry.
Herbal notes of violet and dried herbs push through in secondary flavors, along with lilac and lavender. You might also uncover subtle toasted aromas of hazelnut and mocha as many producers age this wine slightly to soften the tannins and impart an extra dimension of wood. 
On the palate, medium acidity and a naturally tannic structure leave the wine feeling dry with plenty of body and weight, similar to a Petite Sirah. 
For the best sipping experience, you'll want to decant your Petit Verdot around two hours prior to enjoyment. This removes some impurities from the wine and opens it up to aeration, coaxing out subtle flavors like tobacco and rosemary.
Petit Verdot Food Pairing
As a bold and layered red wine, Petit Verdot loves to be paired alongside rich, fatty meat dishes like barbeque beef short ribs, carne asada with molé, lamb chops, or juicy ground beef burgers.
If it's not quite dinner time, Petit Verdot also works a treat alongside medium-hard cheeses like manchego, aged gouda, and aged cheddar. 
Finally, for the vegetarians among us, pair a glass of Petit Verdot with umami-rich dishes like shitake, portabello mushroom burgers, or wild rice with chestnuts and truffles.
Petit Verdot's Supreme Aging Potential
Petit Verdot is a high-alcohol, high-tannin red wine, meaning it's the perfect single-varietal to age and gain maturation in your cellar. 
With each passing week, the wine will take on increasing depth and dimension along with softer, silkier tannins.
If you've never aged a bottle of wine before, you've come to the right place. If you don't have a cellar in your home, find the calmest, coolest environment you have access to, such as a basement or even the bottom of your pantry. 
Make sure the environment is relatively devoid of sunlight, as too much light exposure can sour the wine, exacerbate wine faults, and ruin all your hard work. 
Keep the bottle in a cool, calm environment for a few months or a few years. When the time is right, pop it open, take a sip, and discover the immense range of flavor that Petit Verdot is capable of.
Try A Glass Of Petite Verdot
If you ask a fish to climb a tree, you might be disappointed in the outcome. Of course, that doesn't mean the fish isn't exceptional. It might just mean that your framing is wrong.
Despite its humble French origins, Petit Verdot has found tremendous success in warmer climes such as those found in California, Australia, and Spain. These winemakers saw the great hidden potential in Petite Verdot, and they're now benefitting from their belief in the little green grape that could.
Taste the layered, complex flavors of Petit Verdot for yourself. Try out a red Bordeaux blend imbued with the aromatic grape or browse the rest of our expansive catalog, from crisp French whites to sunny Spanish reds. 
While you're waiting for your vinos to arrive, read through our blog to discover the humble origins of your favorite French varietals like Sauvignon Blanc and Syrah.