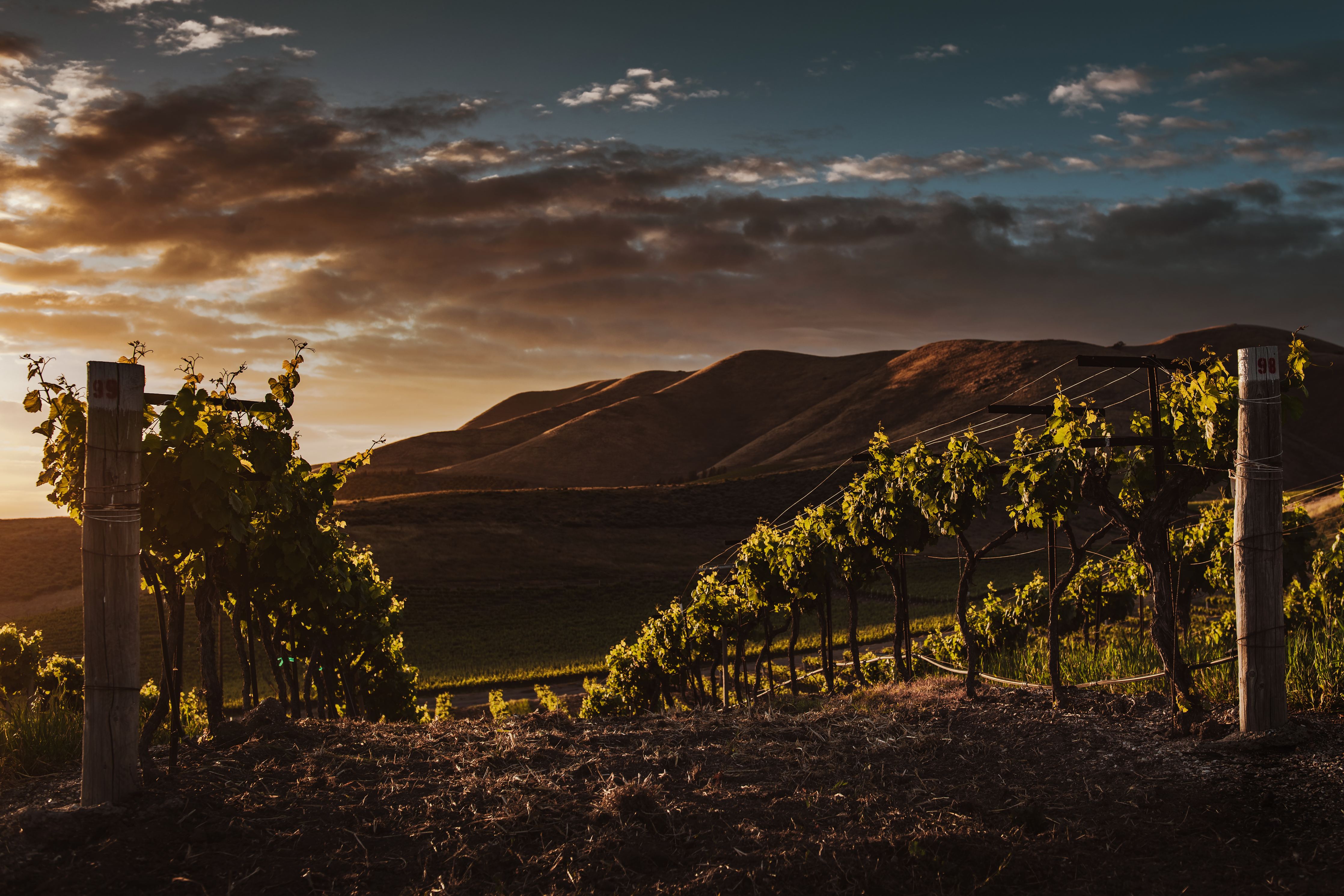 Californian Wine Guide
California may be just a state, but it wields a combination of economic power, cultural influence and ceaseless ingenuity envied by countries worldwide.
Many associate the golden state with its media dominance, remarkable technological prowess, beautiful topography, incredible diversity and, of course, its excellent wine.
As iconic as its alluring beaches and dazzling metropolises, the California wine industry holds a sterling reputation as an undeniable vinicultural hub rivaling even the most revered of Old World countries.
As an American company, we at Wine Insiders know first-hand the value of this remarkable growing region to our country, its largest state and the international wine community.
For our in-depth look at the history of this New World region and its prolific regions, acclaimed wines and international impact, read on for our Guide to Californian Wine:
The History of Californian Wine
Like that of the state itself, Californian wine's journey from inception to contemporary times is an exciting tale of perseverance and innovation.
We'll keep our recap to the essentials, so you can better understand the cultural evolution that made California's wine what it is today.
Momentous Beginnings
It's likely wine was first grown in modern California in the late 17th Century, but many historians claim the region's wine culture came into its own ~100 years later.
In the late 18th Century, Spanish Franciscan missionaries developed prolific vineyards in the area to produce wine for the sacrament of Holy Communion.
Historical records show these missions, led by creative and dynamic Spanish priests, eventually expanded their winemaking beyond the varieties used for religious ceremonies.
Over time, the region began to produce a broader range of red, white and even fortified wines, with a particular focus on vino made from the "Mission" grape variety -- the region's most prominent for over a century.
A Wine Revolution
California's wine industry gently expanded throughout the 18th and early 19th Centuries, but it was the state's "Gold Rush" of 1848-1855 that set it on the path toward vinicultural stardom.
In this legendary era, motivated gold-seekers from across the world descended on the Northern Half of the golden state with hopes of fame and fortune.
As the state's population grew ~300%, particularly in "NorCal" cities like San Francisco, the supply of labor and demand for wine led to dramatic increases in production.
This era saw the birth of iconic growing regions in Napa and Sonoma Counties in service of local miners, their families and other new Californians seeking a chunk of the state's booming economy.
While the Gold Rush died out nearly as quickly as it arose, the roots of California's wine culture were firmly implanted.
Prohibition Woes
As the 20th Century began, California's winemakers turned their eyes to the global wine market. They hoped to chart an economic and vinicultural course that would forever change the region.
Keen on increasing the export of their wine to Europe, Asia and Central America, these winemakers invested heavily into their golden state wineries to increase the quality and quantity of their vino.
Their efforts paid off in revenue and reputation - - at least they did until the US ban on alcohol in 1919 changed everything:
"Prohibition," as we often now refer to it, lowered the general quality of California wine and significantly damaged many of its previously successful wineries.
Amateur winemakers produced shoddy wines that took advantage of ABV (alcohol by volume) loopholes, but legitimate production of high-quality wine dropped by ~90%.
By the time Prohibition ended in 1933, California had less than 100 legitimate wineries to its name, down from the ~2,500 it had in 1918.
What was once a booming American wine hub was on the brink of extinction.
Rise to the Top
After its collapse in the 1920s and 30s, California's wine industry began a century-long ascent that would eventually take the international market by storm.
While the number of wineries in the state would only rise to ~300 by 1960, a vinicultural turning point loomed that would change everything: the momentous "Judgement of Paris" in 1976.
In this prestigious and blind wine tasting that pitted California vino against the most respected bottles of Old World France, the underdog American wines won in the "reds" and "Chardonnay" categories.
To the great shock of the all-French judges' panel, it was clear that California wine had risen from the ashes to become an international force.
The wine world would never be the same.
Riding an incredible wave of good publicity, California's wine industry enjoyed incredible influxes of cash, innovation and winemaking talent, transforming the state from one which could produce excellent wines into one that reliably did.
On the back of California's incredible vinicultural rise, the United States grew to become the world's fourth-largest wine producer, a tremendous accomplishment for such a newcomer to the global wine scene.
With ~3,675 wineries and counting, the golden state's vino economy shows no signs of slowing down in 2021 or beyond. Californian — and American — wine have officially arrived.
Californian Wine Regions
Now that we know more about California's wine history, let's explore some of the famous regions that produce its most iconic bottles:
Napa Valley
Napa Valley is undoubtedly a mecca of New World wine; it utilizes excellent growing conditions, hyper-passionate local viniculture and international acclaim to inspire and satisfy ravenous demand for its bottles.
Situated about an hour north of San Francisco, this diminutive growing area stretches for 35 miles above the San Pablo Bay between two mountain ranges: the Vacas to the East and the Mayacamas to the West.
With a Mediterranean climate marked by cool morning fog leading to warm, dry days and a diverse mix of clay-based and volcanic soils, the region features ideal growing conditions yielding a diverse range of high-quality grapes.
We recommend sampling the region's Cabernet Sauvignon, Merlot, Sauvignon Blanc and Chardonnay for an authentic taste of Napa Valley wine.
Sonoma County
If you're looking for another idyllic slice of California wine country, it's time to add Sonoma to your vino lover's bucket list:
Located West of Napa Valley, this larger growing area features an agreeable climate with temperate daytime conditions leading to brisk nights. Coastal Sonoma wineries near the Pacific Ocean incur cooler temperatures due to chilly morning fog, while central Sonoma regions encounter warmer conditions.
The growing region also features a staggering range of soils (more than some countries!), including free-draining sandy loam, rocky, volcanic and clay-based varieties.
In tandem with geographical influences of the Pacific Ocean, Russian River and the Mayacamas, this diversity further accentuates even slight climate differences and contributes to Sonoma's impressive array of successful grape varieties.
If you're looking to craft a delicious wine tasting of Sonoma's best, we suggest opting for bottles of Chardonnay, Pinot Noir, Red Zinfandel and Sauvignon Blanc.
Winery to Visit: The Path Wines uses 117 years of winemaking experience and a beautiful collection of small, off-the-beaten-path vineyards to produce exquisite, affordable Sonoma wine.
Mendocino
North of Sonoma and Napa Valley lies Mendocino, a large California wine region that compensates for its relative lack of notoriety with reliably fantastic vino:
Perched alongside the meandering Navarro river, the Western half of this growing region borders the Pacific Ocean and features a cool and foggy climate, while the Eastern half enjoys slightly warmer and drier conditions due to protection from the Mayacamas.
In addition to the area's mix of alluvial and loamy soils, this climate dichotomy allows cool-climate grapes to thrive in Western Mendocino and warmer-climate ones to thrive in Eastern Mendocino.
Though the weather here creates a notably shorter growing season than in other California regions, Mendocino consistently yields high-quality bottles worth a try.
On that note, we recommend checking out Pinot Noir, Chardonnay, Riesling and Red Zinfandel for a tasty introduction to this California region.
Winery We Love: George Phillips Cellars produce some of our "Customer Favorite" California wines from various growing regions, including the beautiful countryside of Mendocino.
Californian Wines
While there are many exquisite wines in California, let's focus on three of the most popular and celebrated options:
Cabernet Sauvignon
Napa Valley's Cabernet Sauvignon (a.k.a. "Napa Cab") is arguably California's most cherished wine.
Oak-aged, full-bodied, moderately acidic and highly tannic, this lovely red offers fruity flavors of black cherry, plum and raspberry mixed with hints of licorice, chocolate and a pleasant earthiness.
Learn more about Cabernet Sauvignon here!
Red Zinfandel
California Zinfandel, famously grown in Sonoma, is another of the region's beloved and acclaimed reds.
Often ranging from medium to full-bodied, the golden state's red "Zin" features moderate tannin levels and relatively high acidity, creating a bolder, crowd-pleasing profile.
With fruit-forward flavors such as blueberry, plum and cranberry mixed with notes of cinnamon, vanilla and licorice, this jammy red wine is absolutely worth a try.
Learn more about Red Zinfandel here!
Sauvignon Blanc
For white wine lovers, there's little better than an exquisite bottle of California Sauvignon Blanc.
This light to medium-bodied, highly acidic and crisp white balances fruit flavors of lime, tangerine and melon with distinct minerality, floral notes and herbaceous overtones of basil and freshly cut grass.